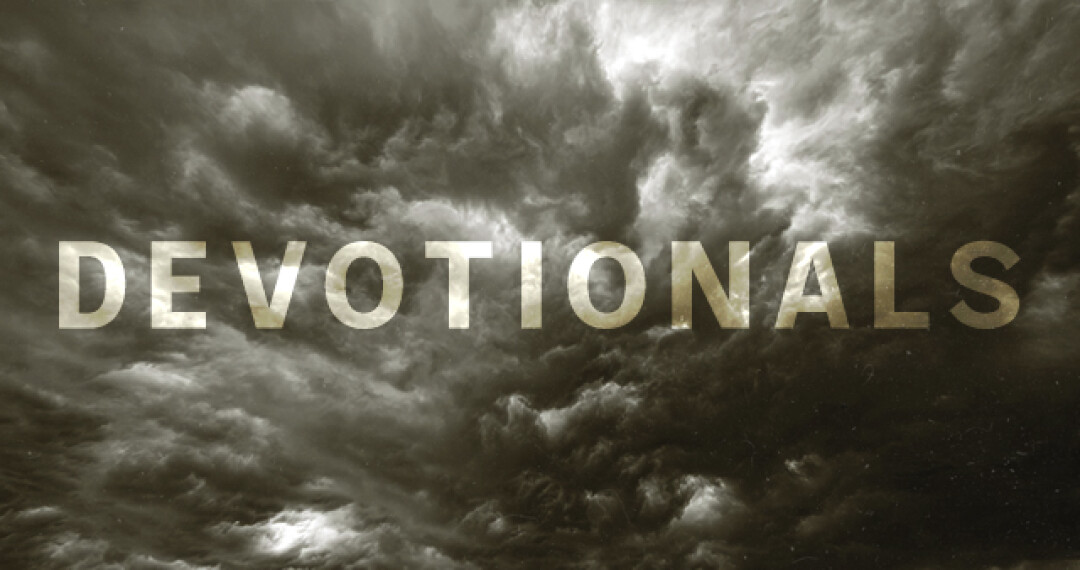 Scripture: Matthew 24:39-44 …That is how it will be at the coming of the Son of Man. Two men will be in the field; one will be taken and the other left. Two women will be grinding with a hand mill; one will be taken and the other left. "Therefore keep watch, because you do not know on what day your Lord will come. But understand this: If the owner of the house had known at what time of night the thief was coming, he would have kept watch and would not have let his house be broken into. So you also must be ready, because the Son of Man will come at an hour when you do not expect him.
Devotional: Have you ever read or watched the movie Left Behind? It's a sobering portrayal of the imagery spoken of in today's passage- a sudden coming that literally snatches from the world the faithful in Christ as they meet Jesus in the air.
The story is a dichotomy - both terrifying and comforting. But it is meant to encourage the faithful to anticipate the Lord's coming; to be continually mindful of what is to come, and to be diligent in fulfilling His purpose for you in this world. That is, to go and make disciples (Matthew 28:19-20). In all that you do, live a life worthy of His calling (Ephesians 4:1)
God's extravagant grace is available for all who will call upon His name. His desire would be for "all people to be saved and to come to a knowledge of the truth." (1 Timothy 2:4) As He states in Ezekiel 33: " As surely as I live, declares the Sovereign Lord, I take no pleasure in the death of the wicked, but rather that they turn from their ways and live." Our God is exceedingly benevolent and no one need be left behind but for rejection of His merciful grace.
Reflect:
What does it mean for you to "be ready" for the return of Christ?