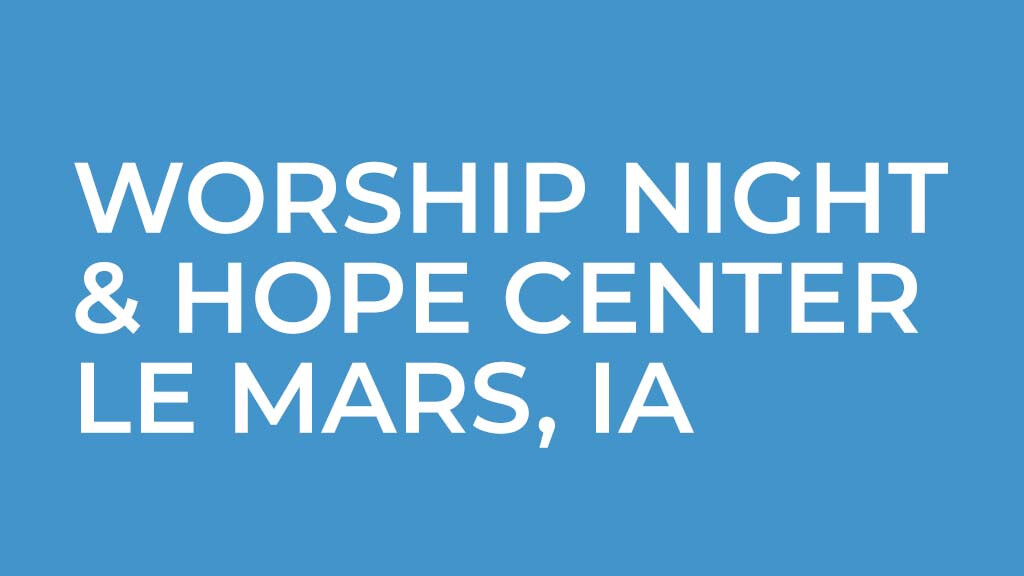 July 13, 2022 6:30pm
Address: Olson Cultural Events Center, 1 St Northeast, Le Mars, IA US 51031
Contact: Laurie Van CuraLaurie Van Cura
Grab your lawn chair or a blanket and join us for an evening of worship at the Olson Events Center in Le Mars, IA on Wednesday July 13th at 6:30pm. We will also share about upcoming fall plans for Le Mars.
The Hope Center Pantry will also be having a pop-up shopping event from 5:30-6:30pm.
Hope Center Guests:
The Hope Center will be bringing the pantry to Le Mars in a pop up event. Click on the link below to sign up for a shopping appointment.
Le Mars Hope Center Appointments
Volunteers:
Volunteers are needed Tuesday, July 12th from 6:30pm-8:00pm for set up and Wednesday, July 13th 4:30pm-close for last minute preparations for the event, event shopping. and helping, post-event loading and cleaning. If you are interested in serving, you can sign up below.