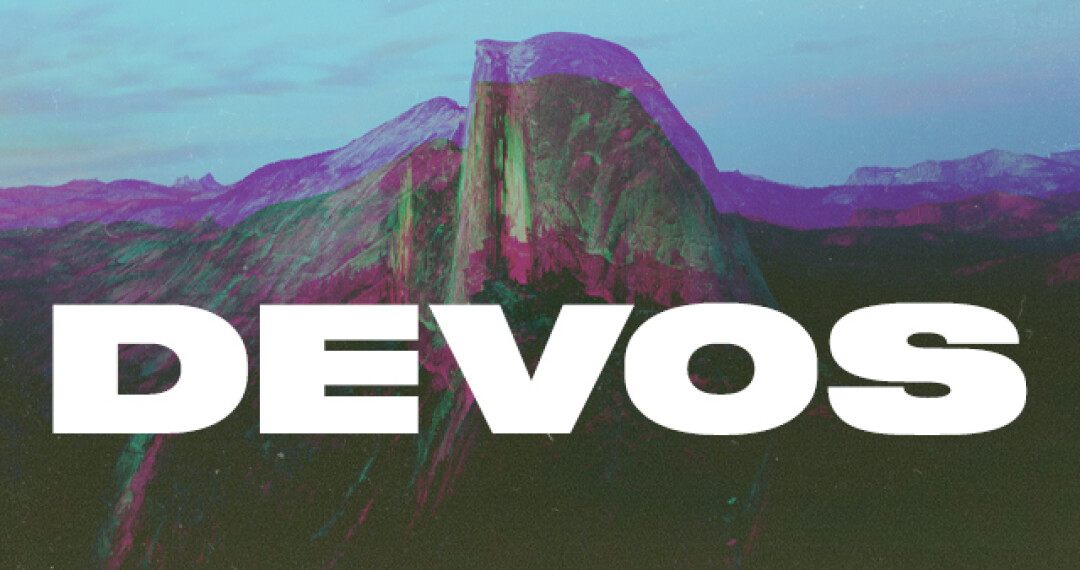 Scripture: Psalm 18:1-6, 16-19 I love you, Lord, my strength. The Lord is my rock, my fortress and my deliverer; my God is my rock, in whom I take refuge, my shield and the horn of my salvation, my stronghold. I called to the Lord, who is worthy of praise, and I have been saved from my enemies. The cords of death entangled me; the torrents of destruction overwhelmed me. The cords of the grave coiled around me; the snares of death confronted me. In my distress I called to the Lord; I cried to my God for help.
From his temple he heard my voice; my cry came before him, into his ears…He reached down from on high and took hold of me; he drew me out of deep waters. He rescued me from my powerful enemy, from my foes, who were too strong for me. They confronted me in the day of my disaster, but the Lord was my support. He brought me out into a spacious place; he rescued me because he delighted in me.
Devotional: Today's Psalm has some powerful imagery of the slippery slope of darkness into which we can be dragged when we face adversity and loss. If you've ever been weighed down by the tragedies of life, you know exactly how this feels. If you haven't, keep this in mind, for one day you may very well find yourself blindsided by extreme adversity.
Know in these times of disaster that God indeed delights in you, and that He will be your strength when you have none. When life is beyond what you can handle, that is when the real living begins.
Cry out to Him and allow Him to be your Strength, your Rock, your Fortress, your Deliverer.
Reflect:
What or in whom have you tended to rely upon in difficult times?