Attend A Service
Sunnybrook Auditorium:
Every Sunday we gather together and spend some time singing and worshipping God. We'll have a time of relevant teaching from the Bible and we'll wrap things up by praying together. The environment is casual, so come as you are. Sunnybrook is a place where everyone's welcome, nobody's perfect and anything's possible.
8:00, 9:30 & 11:00am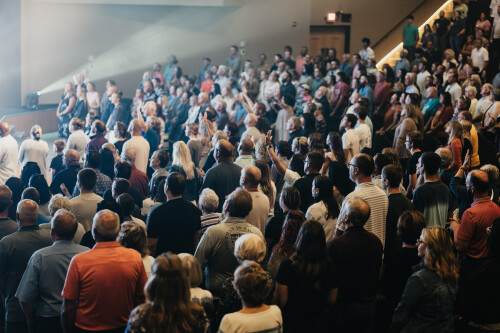 Sunnybrook Chapel:
For decades, the chapel within Sunnybrook Community Church was where almost every major event, including Sunday morning services, took place within the church. In 2014, when the auditorium that now hosts Sunday morning services was built, the chapel became a space for small worship nights, family ministry events, classes for membership and infant baptisms/dedications, and several other things.
Since the opening of the auditorium, Sunnybrook Community Church's impact in the community continued to grow. This led to an increase in congregation numbers, and we recognized that a more comfortable space was needed within the church. This space needed to be an area for new and returning worshippers to take in our service in a different way. Some of the reasons for this: the size of the auditorium can be intimidating for some, it may be difficult to find spots to sit during busy Sundays, and some people just want a more comfortable chair to sit in.
We decided to turn the chapel into that comfortable space our congregation was needing. The chapel is now fitted with a large LED screen, couches, booth seating, and of course, coffee stations. Among all of this, you will simply find a relaxed atmosphere to watch and listen to our regular Sunday morning services.
You can join us in the chapel every Sunday for the 9:30am and 11am services. We look forward to seeing you!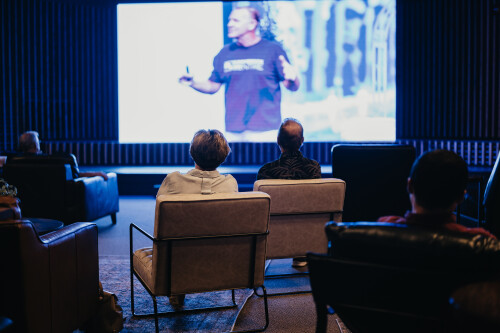 Sunnybrook City Centre:
In September of 2023, we officially opened our new Sunnybrook City Centre location, located in the REMAX City Centre in downtown Sioux City. Formerly known as the Riviera Theatre, this movie theatre had several auditoriums before it closed in the early 2000's. Jeff & Rachel Carlson renovated the space and turned it into a welcoming community center while keeping some of the rustic charm. One of the auditoriums was refurbished with new seating, fresh paint, and a more modern aesthetic but still keeping with the building's rich history.
In this theatre, we will stream our regular Sunday service from our main campus every Sunday at 10am. Someone attending our service at Sunnybrook City Centre will experience the same warm welcoming as they would at our main campus. This means they'll find friendly staff members and volunteers, coffee along with other beverage options, and a "Next Steps" area for those looking to grow their faith.
Whether you're looking to mix it up in your Sunnybrook experience, or downtown is just an easier spot for you and your family, we look forward to worshipping with you.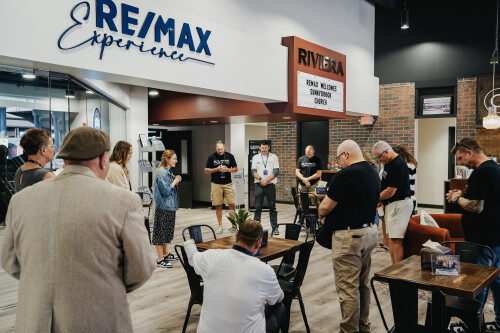 Online:
Every Sunday our services are aired live on our online campus and YouTube channel.
What online, here! What on YouTube, here!
Services are at 8:00, 9:30 & 11:00am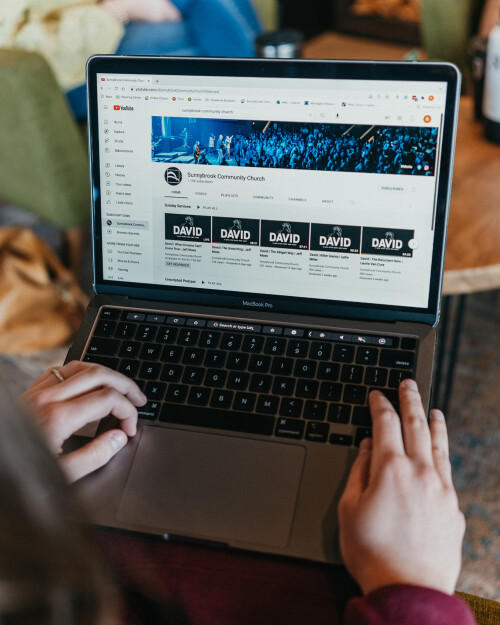 Television:
Every Sunday our services are broadcasted on KTIV at 10:00am and The Siouxland CW at 11:00am.