Baptism & Membership

In Believer's Immersion baptism, the person being baptized is publicly professing his or her own decision to accept Christ as their Savior. It is considered a step of obedience following one's declaration of faith in Jesus Christ.
"Repent and be baptized, every one of you, in the name of Jesus Christ for the forgiveness of your sins. And you will receive the gift of the Holy Spirit." Acts 2:38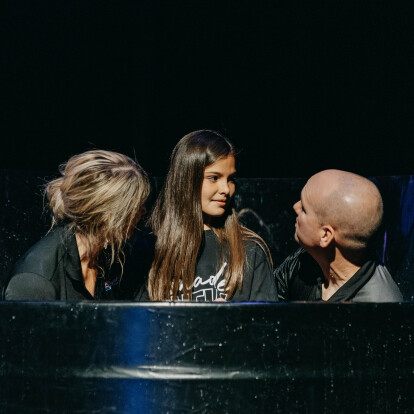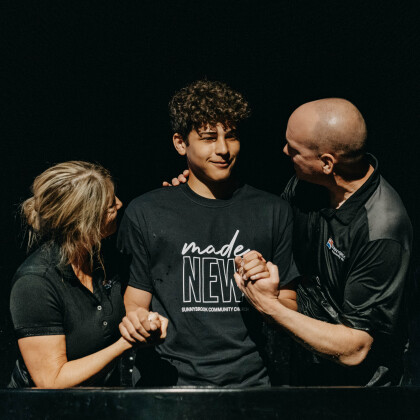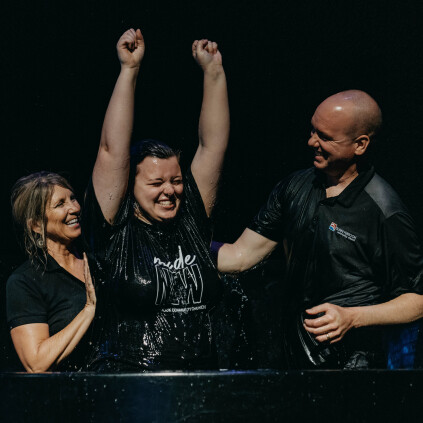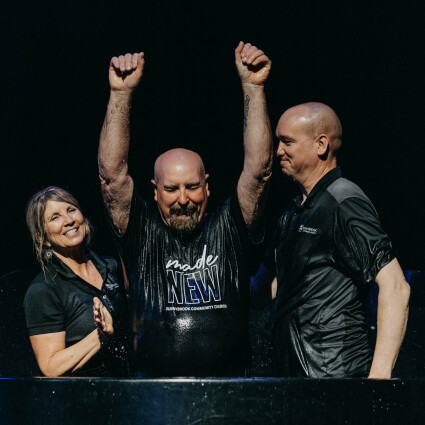 Throughout the gospels and the book of Acts there are numerous examples of people believing and being baptized. Typically, believer's baptism takes place by immersion, following the example of Christ's immersion in the Jordan River.
Questions about Immersion Baptism?
Contact Laurie Van Cura at
If you want to dig deeper into what baptism is all about, check out Pastor's Jeff Baptism message here.
Membership
Our mission here at Sunnybrook is seeking those who don't know Jesus, growing those who do, and sending those who will. If you are ready to commit to that mission and become a member of Sunnybrook, we think that's a big deal. We've created a membership class for you.
This class is two Sundays designed to help you understand the vision and beliefs of Sunnybrook, know your value here and equip you with the tools you need to fulfill your God-given purpose.
It is held twice a year in the spring & fall. For more information contact Laurie at