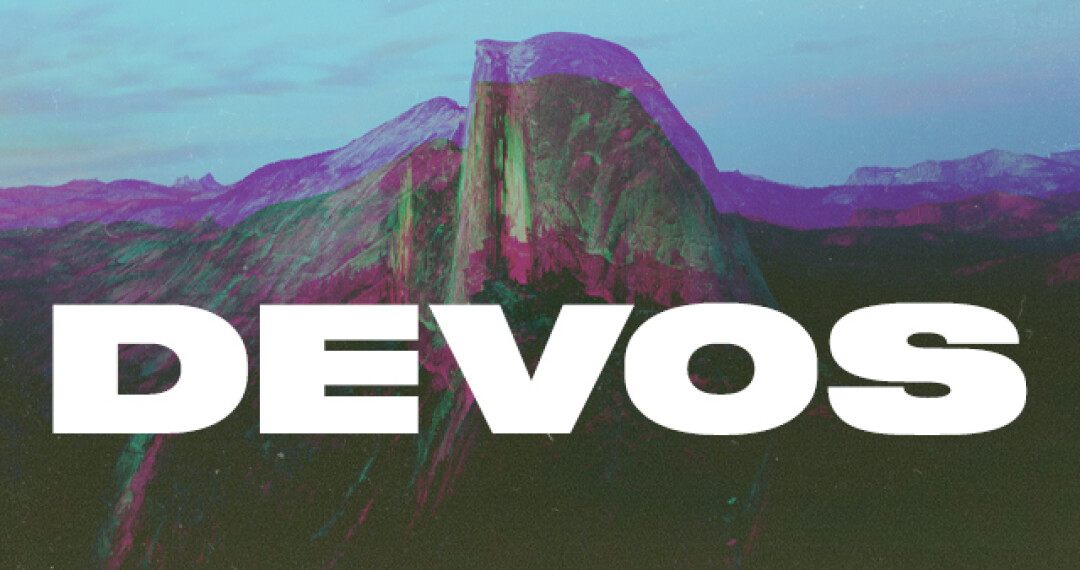 Scripture: Psalm 23:1-4 The Lord is my shepherd, I lack nothing.He makes me lie down in green pastures, he leads me beside quiet waters, he refreshes my soul. He guides me along the right paths for his name's sake. Even though I walk through the valley of the shadow of death, I will fear no evil, for you are with me; your rod and your staff, they comfort me.
Devotional: As we wrap up this week's devotions about how we navigate through the "more than we can handle" seasons of life, Psalm 23 gives us great hope and encouragement. Written by the shepherd-boy-turned-king David, it highlights the constancy of God's presence and provision in our lives.
As a shepherd, God leads, guides, protects. But there's something additionally significant about this: "though I walk through the valley of the shadow of death…you are with me." God's very presence is what can carry us through the circumstances of our lives where we simply cannot cope. Those instances when fear, uncertainty, grief or shame overwhelm us to the point of succumbing to death.
When you find yourself walking through the valley of the shadow of death, remember this. God is with you. God will help you through what you're going through. He will help you handle what you cannot on your own.
Reflect:
If you've experienced a "valley of the shadow of death" season in your life, reflect how God helped carry you through that time.
If you have not yet experienced that, ask God to continue to grow your faith that you might be able to walk through any future difficulty with His peaceful presence and comfort.